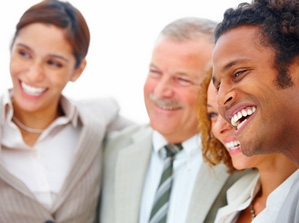 We are committed to finding the best "MVP" for your corporate team.
We believe that identifying the right leadership for our clients is more than filling a role. It is about creating a winning team. Our MVP approach optimizes the executive search process by finding the best player for your organization. Someone who will have the most impact in helping your organization achieve its strategic vision, while also being the right fit for your corporate team.
THE MVP APPROACH
The MVP Approach is based on over 20 years of experience in the recruitment field.  At MVP, we realize that building a team of talented individuals takes a lot of thought and effort, which is why we take a 360 degree approach to filling a position.  This means getting to know the client ahead of time, helping them develop their recruitment strategy for the year, helping them execute their recruitment plan and then, after their team is in place, making sure they are integrated into the company in a way that will help ensure their success.
HAVE QUESTIONS ABOUT EXECUTIVE SEARCH?
THE MVP DIFFERENCE
At MVP, we take the time to get to know both the client and the candidate in a meaningful way.  This includes taking the time to really listen and understand the client's long-term strategy and corporate culture as well as meet the relevant players to find out what their needs are before launching our search. By delving deep within the client organization, we are able to find them the best and most talented candidates out there.   We believe that finding the right candidate is so much more than finding a person with the right skill set.  A successful hire means finding the right person in terms of skills, personality and chemistry with the prospective corporate team.  This is why getting to really know our candidates and focusing on what they are looking for in an employer BEFORE we present them to the client, is an integral part of every search. OUR goal is to bring only the most qualified candidates to the table so that the client can select the right person to help the company achieve YOUR goals.
We work as a united team with leading companies and executives across the country to give our clients the highest quality advice possible.