OUR MISSION
MVP is dedicated to giving back to the communities where we live and work.  Each member of our team gives back their time and a portion of their profits to a local charity of choice in the cities we serve.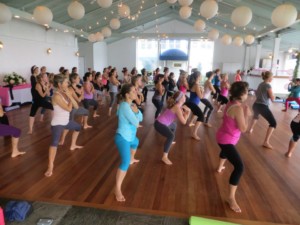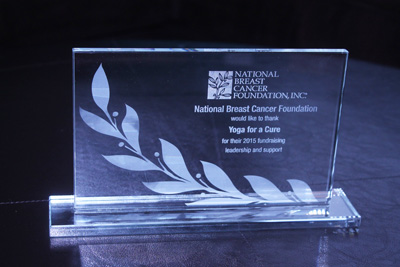 MVP Executive Search & Development's President, Mary Olson-Menzel, was honored by the National Breast Cancer Foundation for her leadership and generous support to find a cure for cancer. Mary was diagnosed with breast cancer in 2013 and was able to make the most of a horrible situation when she created a one-of-a-kind fundraising event, called Yoga for a Cure.
Mary was inspired by the unconditional love and overwhelming support she received from not only her family, friends and co-workers, but also from her local community. With yoga as a major part of Mary's life and her recovery, it only seemed fitting to give back by hosting a yoga event in her hometown to help heal others.
"I want to use my experience to inspire others and to let them know they are not alone. I want to always remember that life is a gift.
I was given a second chance and I do not intend to waste it.", says Olson-Menzel.
Positivity is something that radiates out of Mary as a part of her everyday approach to business, family, work and community.  Mary attributes that optimism, and can-do mentality for helping her through some of most difficult and fearful moments fighting an illness.
In 2015 Mary hosted the 3rd annual Yoga for a Cure on September 27th at the Larchmont Yacht Club. This event featured the very talented yoga instructors Twee Merrigan and Robin Giacomo, along with Megan Graham and Gunda Sabel-Sheehan assisting.
If you were unable to attend last year, please join us this year for the 4th annual Yoga for a Cure, an event you truly do not want to miss. For more information visit www.mvpyogaforacure.com