We help our clients to attract, develop and retain exceptional talent to achieve strategic goals. We treat our clients, candidates and colleagues with respect striving to have a positive impact on the individuals and organizations we have the privilege to serve.
NATIONAL TEAM. WORLD CLASS RESULTS.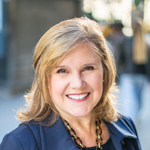 MARY OLSON-MENZEL
PRESIDENT
Mary is responsible for managing a national team of talent recruiters and coaches as well as day-to-day operations of the New York offices. With over twenty years of executive search and coaching experience, Mary holds a wealth of experience in corporate culture, consulting practices and communications.   She works across a wide variety of industries ranging from media & entertainment to private equity.
KATHLEEN LEHMAN HAJEK
PARTNER
Kathleen has over twenty years of experience in retained executive search working with boutique and international firms.  With an entrepreneurial spirit and an innovative approach, she has developed clients and executed searches across a wide range of industries: healthcare, nonprofit, education, management consulting, venture capital and consumer package goods.
KATHRYN CHMURA
VICE PRESIDENT
Kathryn works diligently to address the growing recruitment and consulting requirements of client companies, her successful collaboration delivers measurable results. She has over twenty five years of experience helping organizations meet their staffing needs.  She works across a variety of industries ranging from associations & nonprofit to large scale staffing projects.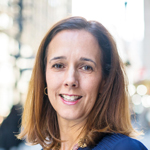 LAURA CASSIDY
SENIOR EXECUTIVE SEARCH CONSULTANT
Laura has over twenty years experience in Executive Search and Consulting, and is responsible for processing and vetting incoming candidates and coalescing successful teams for client's unique specifications. Laura's reach extends across a broad range of industries and roles.
RANDALL CHISM
SENIOR EXECUTIVE SEARCH CONSULTANT
Randall is an accomplished human resources consultant and executive recruiter leading our day-to-day recruitment efforts. He is an important player on the MVP Executive Search team which specializes in retained executive search where he sources and interviews top talent that best fits their clients' needs.
MELISSA SHAHBAZIAN
SENIOR EXECUTIVE COACH
Melissa is an executive coach with specialization in the future of work.  Both in individual coaching and team coaching, her mission is to connect people with their passion and to encourage deliberate foresight in designing a successful work life.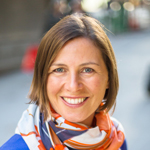 CLARE FITZSIMMONS
SENIOR EXECUTIVE COACH
Clare Fitzsimmons is an organizational change and leadership development professional with over ten years of experience in working with organizations to strengthen leadership capability and build high performance teams.  Her area of expertise and passion is individual and team coaching. She is an expert at integrating a range of methods, approaches and feedback tools to assess executives and build the motivation and confidence required to create sustainable behavioral change.  Clare currently resides in New York.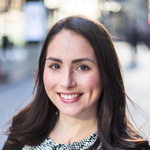 ELIZABETH DELGIUDICE
SPECIAL PROJECTS CONSULTANT
Elizabeth (Lizzy) Del Giudice led a successful career in Finance, and joined the MVP Executive Search team as a Special Projects Consultant to apply her existing knowledge and expertise. She is responsible for various business operations and project management for the firm.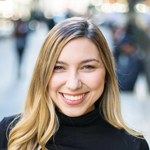 KATE ATTWOOD
SOCIAL MEDIA & MARKETING CONSULTANT
Kate Attwood joined MVP Executive Search and Development in November 2016 as a Social Media & Marketing Consultant.  Passionate about social media & marketing, Kate is responsible for publishing creative content on MVP's various social media channels; including: Facebook, LinkedIn, and Instagram.
"Mary is one of the brightest people I know. Her skills at quickly and efficiently connecting the right people to the right company is almost unmatched in my opinion. In addition to uniting people and position, Mary has been a great sounding board to me for a host of human resource issues."
"You will never go wrong by working with Mary. A professional in every aspect of the process with a great personality to match, Mary delivers results. I recommend that you spend some time speaking with her, and you'll see what I mean."